Árboles singulares
Singular Trees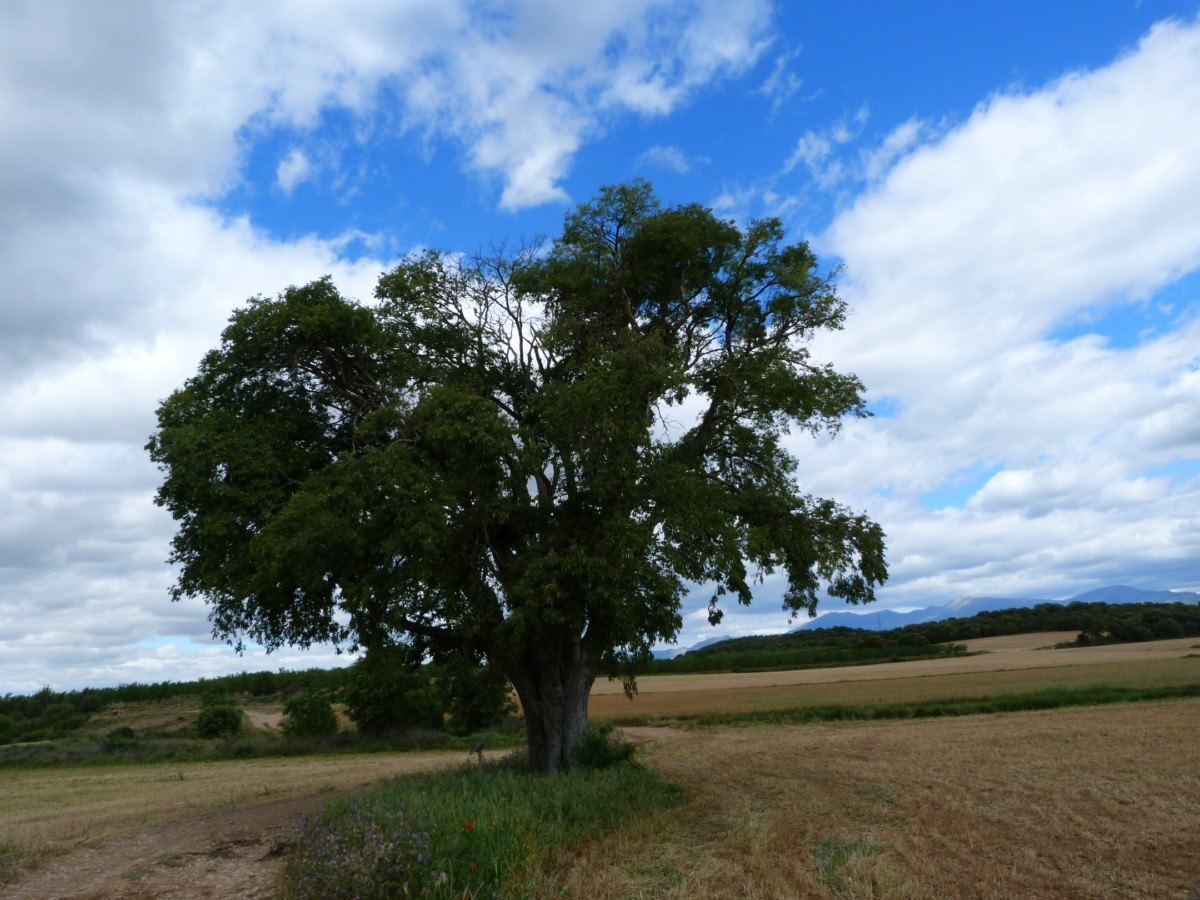 The oldest inhabitants of Somontano are trees, true natural monuments, many of which have been here for over a thousand years. Hollows in the trunks of these mighty trees are essential for the survival of many animals and plants and a safe refuge for wildlife.
Enjoy Somontano by visiting these guards of nature; get close, smell, feel, look and experience a magical world full of life.
Portuhuese oak, Fondueñas. Las Almunias de Rodellar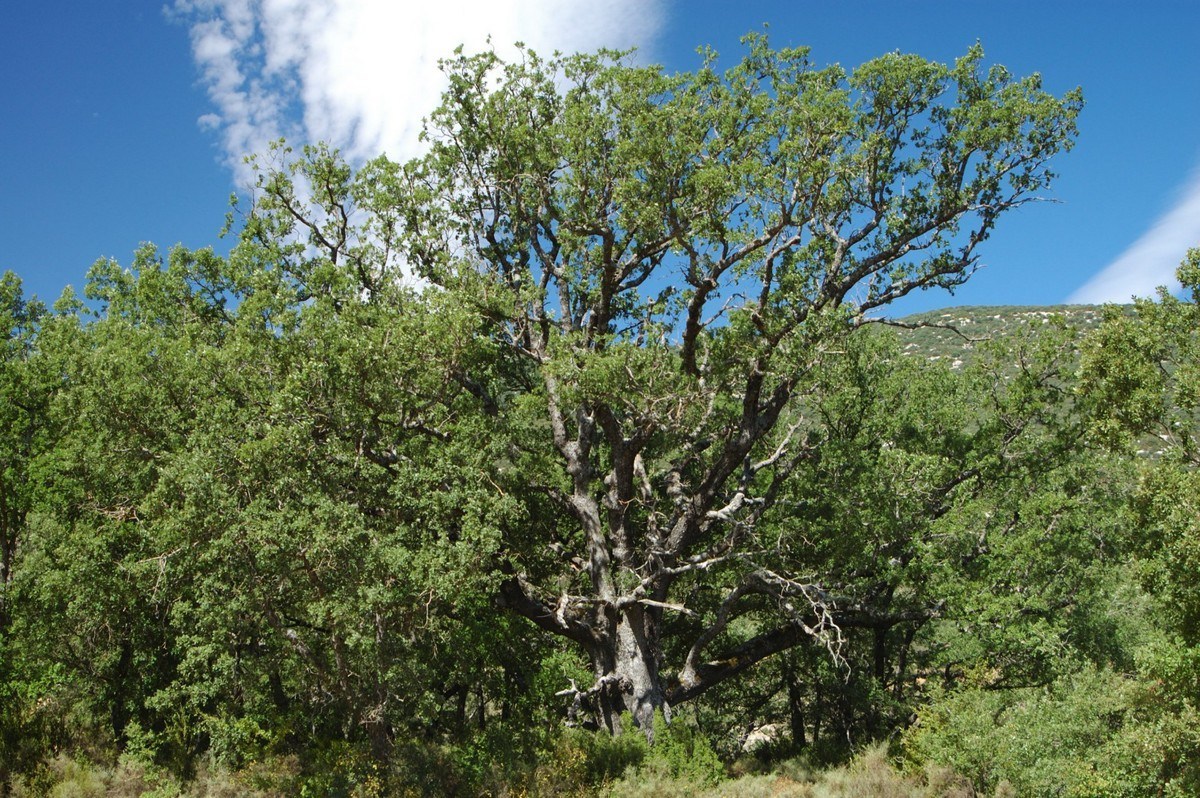 Quejigo, caxico, (Quercus faginea).
This magnificent tree, located at the heart of the Sierra de Guara National Park, is 20 metres high. The trunk's base has a diameter of 1.45 metres and a circumference of 4.6 metres. It is surrounded by small woods made up of the same trees as well as fields cultivated with cereals. This particular spot boasts magnificent views of the Rodellar valley and the Sierra de Balced. The tree is in good condition although the foliage is not overly thick and it grows on private property.
Location: From Las Almunias de Rodellar take the fork towards Pedruel. After passing the last house in Las Almunias, park the car to continue on foot along the path to the left. After 1km, or about 20 minutes walking, there is a field to the right; follow the edge of this field to reach the tree, which can be seen from the path. This location of the tree is called Fondueñas.
Olive Tree. Colungo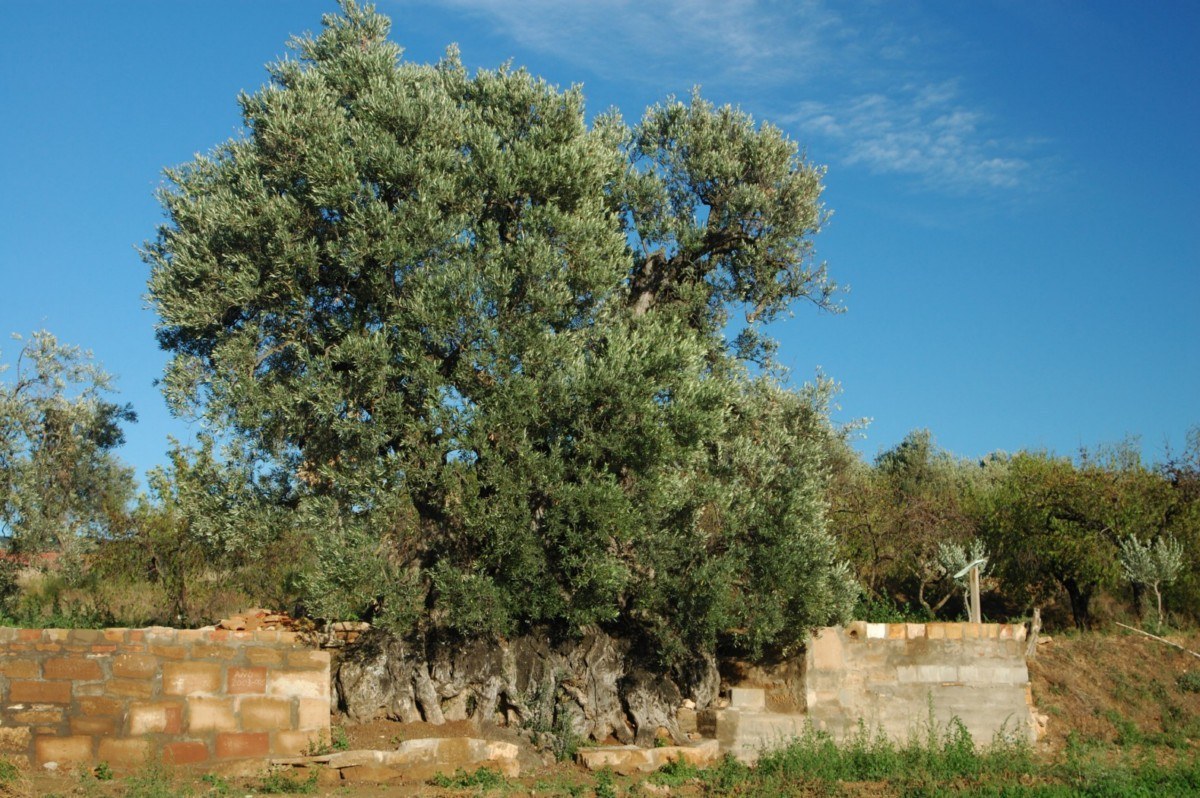 Olivo, olivera (Oleo europaea).
This huge tree has a circumference around its base of 13.65 metres and reaches 8 metres in height. It is thought to be over one thousand years old and is one of the most beautiful and best known tress in the higher reaches of Aragon. It is known locally as the Royera Nadal due to the brownish-red colour of its ripened olives. The tree is in excellent condition and grows on private land.
Plane tree del Puente de las Pilas. El Grado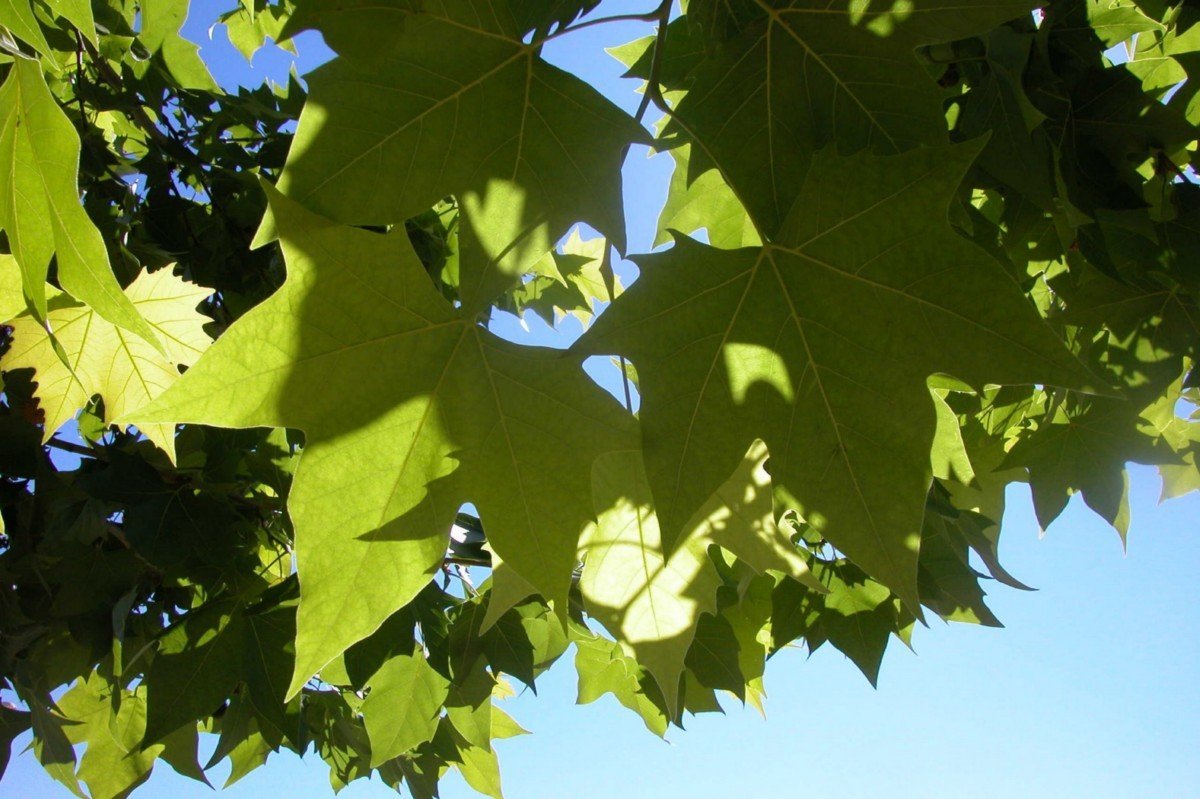 Platanus hispanica
This tree reaches a lofty 34 metres high with a base circumference of 4.53 metres and a diameter of 1.44 metres. There are four other similar trees close by, also on the left hand shoulder of the road towards Enate. All of the trees are included in the Route of the Monumental Trees within the municipal boundaries of El Grado. The trees are in good condition and belong to the Government of Aragón.