Peralta de Alcofea
Route Muela de Terreu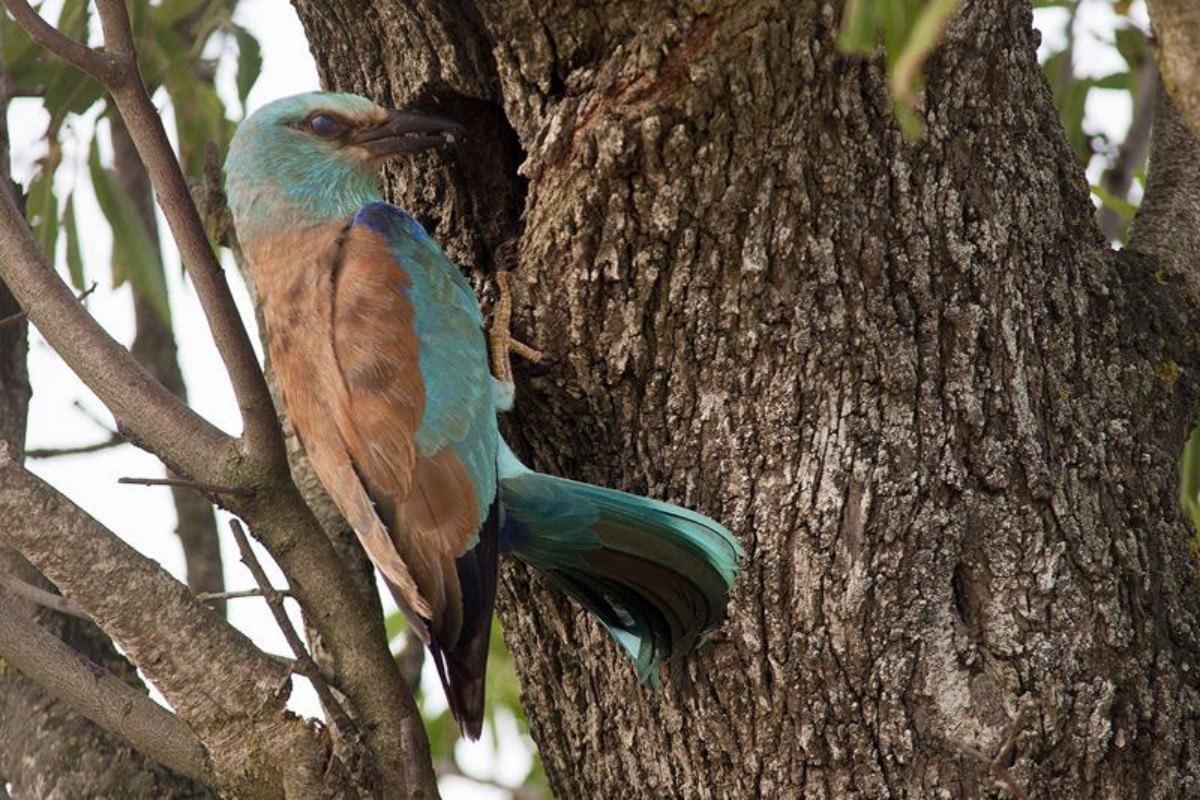 Technical information
Type of route: return hiking route
Departure point: Terreu
KM: 10
Duration: 3 h
Gradient: 100 m
MIDE: 1-2-2-2
Access
From Barbastro, take road A-1226 to Monesma (16 km). In Monesma follow the signposts towards Terreu until you cross the railway track (10 km). Once there, turn right (West direction) and go on for approximately 2, 2 km, then park the car on one side. Both itineraries begin at that point.
---
Route description
Both routes begin at the junction between the main road (HU-V-8741) and the road that gives access to Terreu. The first route heads North, walking up through a path until La Muela de Terreu. It is possible to observe Lesser Whitethroats during the entire course and the feeding area of large predators on the crest. The second route heads towards the South and continues bordering La muela, through cereal fields on whichwe can observe Alpine Chough, Western Jackdaw, Blue Rock Thrush and Black Wheatear.
---
Main Species
Representative bird: European Roller (Coracias garrulus)
Residents: Golden Eagle, Griffon Vulture, Eurasian Buzzard, Western Marsh Harrier, Common Kestrel, Long-eared Owl, Little Owl, Red-legged Partridge, Black-bellied Sandgrouse, Eurasian Stone-curlew, Black Wheatear, Blue Rock Thrush, Dartford Warbler, Rock Sparrow, Alpine Chough, Western Jackdaw, Carrion Crow, Raven, Corn Bunting.
Summer migrants: Egyptian Vulture, Black Kite, Montagu's Harrier, Eurasian Hobby, Lesser Kestrel, Little Bustard (in drought), Quail, Great Spotted Cuckoo, Red-necked Nightjar, European Bee-eater, European Roller, Bonelli's Warbler, Western Orphean Warbler, Spectacled Warbler, Subalpine WarblerBlack-eared Wheatear, Melodious Warbler, etc.
Winter visitors: Golden Eagle (sub-dults and young), Hen Harrier, Merlin, Song Thrush, European Robin, Chaffinch, Brambling, Hawfinch, Rock Bunting, Yellowhammer, Reed Bunting.
Passage migrants: Common Crane, Northern Wheatear, Willow Warbler, Pied Flycatcher,etc.
---
Photo gallery
---
Map